A@C Site Designs
Listed here are images of the Anime@Carleton Website. They are listed to show how the site has evolved and improved over the years.
A@Cís 2014 Design
This site design was brought online on August 10th, 2014. Craig M. (Kaicho) designed the site. The site was given a major overhaul as the design needed to be redone. The changes are as follows,

- Width increased
- Nav Menu moved to the top
- The Forums are gone
- The Directory is gone
- Anime FAQ is gone
- Get Anime is gone
- Advertisements and Statistics were merged into Executive

New features include,

- Link buttons and Major links throughout the site received an upgrade
- Upcoming Events listing
- Anime News (RSS feed widget)

Colour wise, a slightly brighter background colour was chosen and links were made red.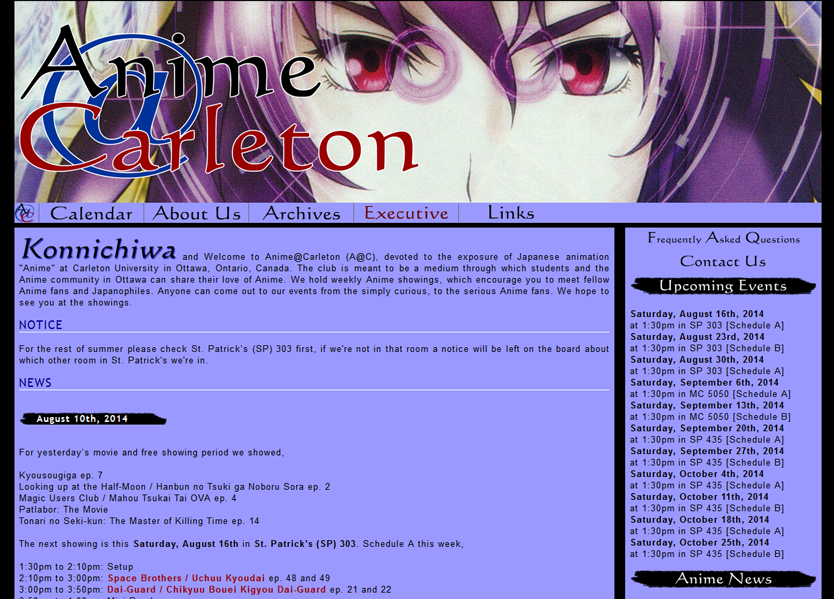 A@Cís 2010 Design
This site was brought online on September 3rd, 2010. The site was designed by Craig. Compared to the last version of the site this site has a number of improvements. The text was changed back to black and size was increased, also a clearer font is used. The nav menu and a number of sections got revamped.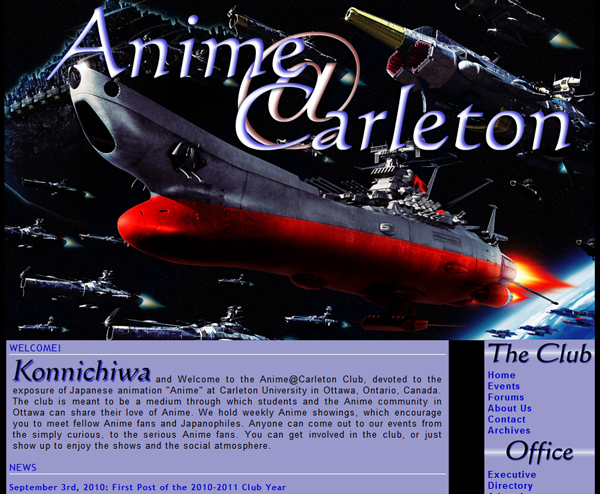 A@Cís 2009 Design
This site was brought online on April 16th, 2009. This website had a number of small improvements over the previous and was designed by Craig.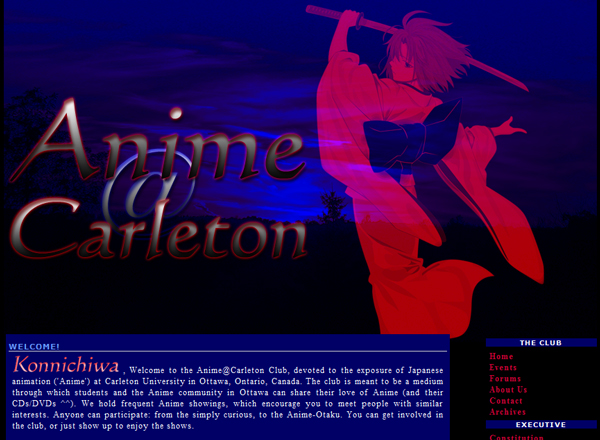 A@Cís 2008 Design
This site was brought online on April 26th, 2008. The site was designed by Jessica. The purpose of this design was to provide a revamped and fresh look to the club's website.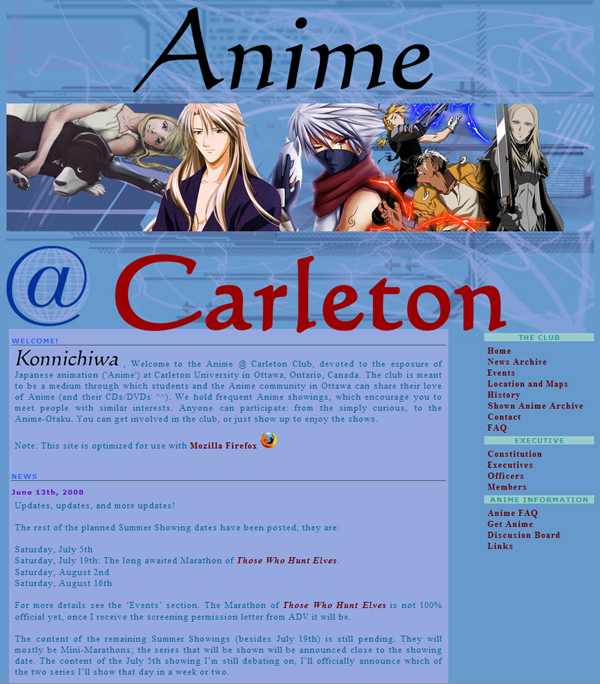 A@Cís Old Design
This was A@Cís old design. It had been up for a number of years and the image is of the second version (blue) of it. The first version was red. Unfortunately the blue style banner went missing at some point over the 2006-2007 year. When the site started hosting the 2007-2008 events and news the old red banner was put up in order to have something there.

This site was taken down on April 26th, 2008. The image shows the last post made on it. We thank the old site for its support of the club over the years, may it rest peacefully among the Anime of the early millennium.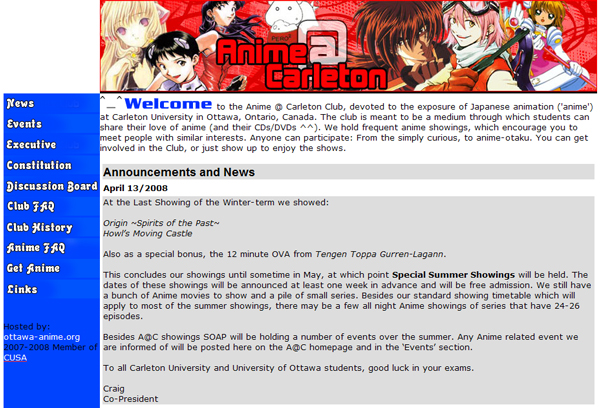 The older A@C sites no longer fully exist within the remaining files that have been passed down throughout A@Cís history.